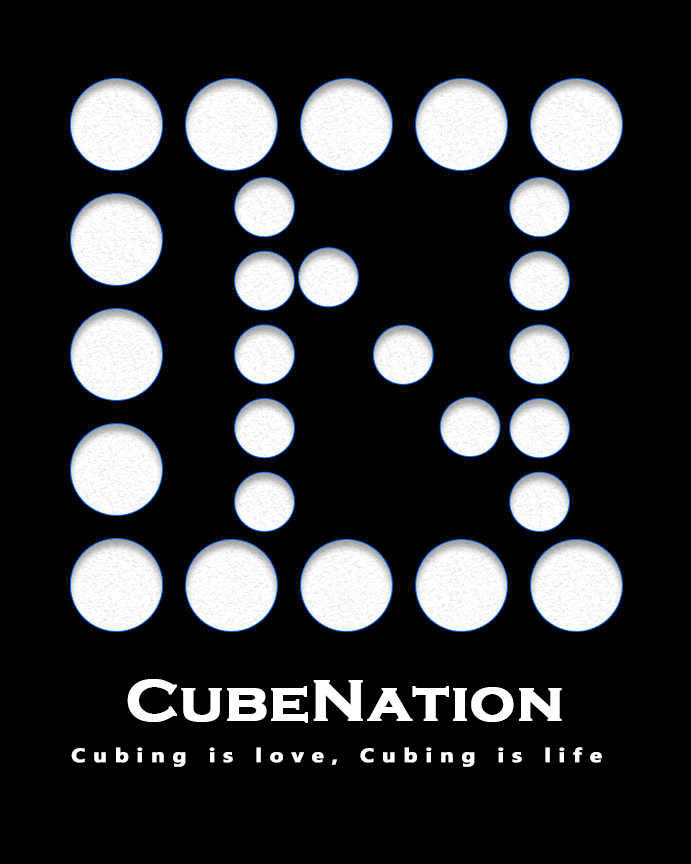 💡
Cube Nation is the largest Cube store in Bangladesh. We started our journey back in August 2016 for the betterment of the Bangladesh cubing community. We sell everything related to speedcubing, puzzle-collecting, accessories, and maintenance items. With multiple speedcubers in the management team, we provide you with an up-to-date solution to your puzzle-related problems.
CubeNation blog is an independent publication launched in May 2022. If you subscribe today, you'll get full access to the website as well as email newsletters about new content when it's available. Your subscription makes this site possible and allows CubeNation to continue to exist. Thank you!
Fresh content, delivered
Stay up to date with new content sent straight to your inbox! No more worrying about whether you missed something because of a pesky algorithm or news feed.
Meet people like you
Join a community of other subscribers who share the same interests.
---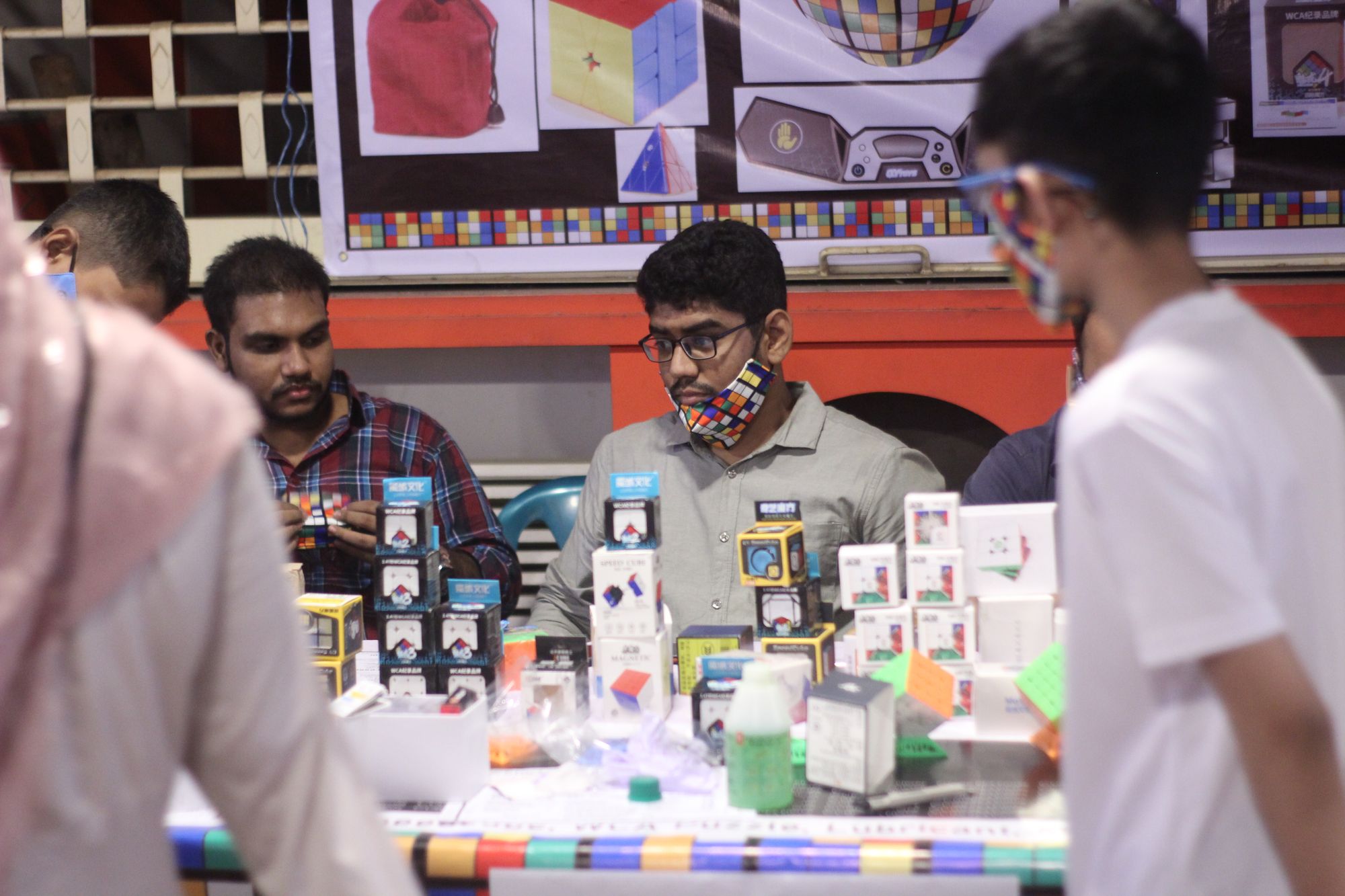 Our History
CubeNation started in August 2016, by an agonized Cuber who wanted a cubing-related shop, that could give him the necessary specs that he needed at an understandable price. It started with Zero-Investment(allegedly) by taking pre-orders from the customers. Like most businesses, it failed miserably on its first attempt. The calculation for the shipment and custom tax was wrong. We had to bear a loss of 50k and suddenly, we were in a very bad position. We thought of going rogue too. Luckily, we received some funding. We tried again after we finally understood the import regulations. Then we dealt with our suppliers in China to get the cubes, created a website, made visiting cards, purchased shipping materials, and other related stuff. Everything was set.
An anonymous philosopher once said, "Just Name it!"
So we had to name our venture. We searched for good names for days. Yet, we couldn't find any that would suit us. Out of the blue, one of our cuber friends, Sreshtho, on August 27th, 2016, voiced the word "CubeNation". Rest is history.
Over time, Cubenation became very popular.
Our Vision

💡
A haven for puzzlers of all sorts.
Our Mission
💡
To popularize puzzles among the people and build a safe haven for puzzlers to rest in.
Our Team
SAKIB IBN RASHID RHIVU
BRAND AMBASSADOR
Sakib Ibn Rashid Rhivu is the Brand Ambassador of CubeNation. He represents CubeNation in a positive light and by doing so helps to increase brand awareness and sales.
Sakib Ibn Rashid started Speedcubing back in 2013 and is the former National Champion & National Record holder of Rubik's Cube (single: 7.18 sec & average: 8.57 sec). He is best known for his undisputed dominance in the speedcubing scene from 2013 to 2016
He currently lives in Canada, chasing higher studies.
FARHANUL HAQUE KHAN
MANAGER
Farhan manages the overall business. He is the person to contact last, about order issues.
Farhan has some supernatural powers in real(Uplifting a giant cheque is one of them). He is a perfectionist. Whatever you tell him to do he will say yes, but won't actually do that. Instead, he will create something which is way better than what you imagined. Some people say he is from the future because his sarcasm level is 9000(beware of his sarcastic comments and trolls). Other than sales and marketing stuff he does graphic designing for the site. He currently studies at IBA, Jahangirnagar University.
AFI NOOR
CONSULTANT
Afi Noor is a consultant for the team currently. Formerly, he managed web development and customer behavior analysis.
Afi Noor is best known for his "Late Entry" to the Cube Adda as a Host. He currently studies at IBA, University of Dhaka. He uses the CFOP method to solve the Rubik's cube and averages below 20 seconds. He doesn't attend competitions now, but he stills works for the betterment of the community. Outside of cubing, Afi sleeps, Eats, and does things that you can't imagine.
SHAHADAT HOSSAIN SHAMIM
CO-FOUNDER
He is also head of marketing and manages the event stall sales. He also takes photographs of various events that we participate in or sponsor.
Other than that, Shamim plays Bionic Commando: Rearmed, Fifa. He has traveled to 50+ districts of Bangladesh and loves traveling. You can contact him for travel guides.
MUNEM SHAHRIAR
PRODUCTION MANAGER
Munem is responsible for our production series. He handcrafts the cubes and places magnets inside with precise placement. We call it "Munemization". If a product's short description has this word, be assured, it's the best form of that cube.
He started cubing back in 2015. He uses CFOP. Other than cubing, he likes photography, PUBG, and coding. He is currently studying at CSE, North South University.
MUHTASIM AL FARABI
HEAD OF OVERSEAS
Farabi manages our international business and makes sure that we don't miss any international wholesale orders. He closely builds our relationship with sellers so that we find the best deals possible.
Farabi started cubing back in 2014, being inspired by Sakib Ibn Rashid Rhivu. Now he is one of the Top Speedcubers in the country. He is an all-rounder who solves almost all of the WCA puzzles and Ranks in the Top 3 nationwide. He currently studies at the University of Arizona, USA.
---
We have a few ninja in the team. They like to work from the shadows. So you will not be able to know them from here. But they exist.